Dating apps have gained popularity in recent years, but 2020 changed the entire landscape of dating. People looking for romance had to get creative and find ways to connect while staying safe. Lots of individuals chose Zoom to experience "virtual" dates to get to know one another until the pandemic is over.
What is Zoom?
Zoom is now one of the most widely used video conferencing platforms. The pandemic boosted the use of Zoom by a huge percentage. School classrooms have been using it. Companies use it to stay connected and host meetings with remote workers. Employers are using Zoom for interviews. Families used Zoom to connect virtually over the holidays. Now people are using it for dating as well.
Zoom has a free plan that individuals can use to host calls, and Zoom offers paid subscriptions for schools, companies, and other high-end users.
Some of the features of Zoom include video calls, screen sharing, video recording, social media streaming, cloud storage, company branding, and managed domains.
How to Date Successfully on Zoom
Whether it's a blind date someone set up for you or you are meeting someone on Zoom who you met via a dating app, you need to know all the tips to make your first date successful.
Some of the benefits of dating on Zoom are it's free, you won't have to spend a dime, and you don't have to worry about dressing up. You can "test the waters" without any big investment of time or resources.
Some of the drawbacks are it may be harder to read body language and facial expressions. Some people are uncomfortable with video, so that they may come off differently than in real life. The technology itself could fail, and that might put a damper on things.
Distraction-Free Environment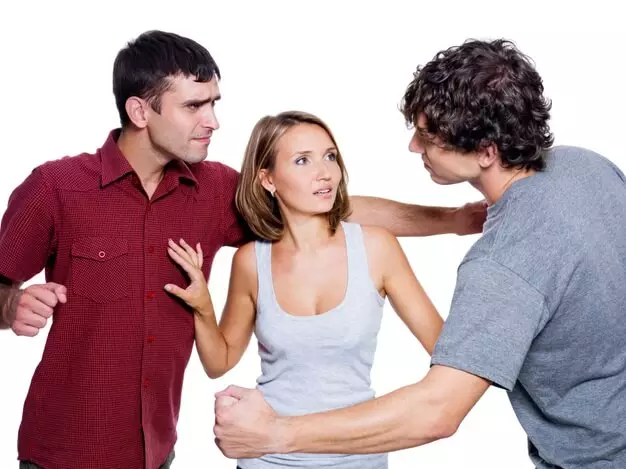 Make sure before your Zoom date you eliminate any distractions from the room you are in. We have all been on so many Zoom calls; it's easy to get distracted and appear disinterested. If you have pets, put them in another room. Turn off the TV or radio and focus on your date. While on video, it will be clear if your attention wanders, so make sure you maintain eye contact and keep the conversation going. Remember you are not on a "call" you are on "video," and the other person can see everything you are doing, so if you make faces, they will notice. It's easy to forget this while on a video chat rather than in person.
It's a good idea to tidy up before your call too. A first impression not only extends to you but also your surroundings.
Set up Dating Parameters
Before the date, set a time limit or boundaries for yourself that you feel comfortable with. Do not let anyone pressure you to stay on the line or discuss topics you don't want. Video dating can feel awkward at first, but the more you do it, the better you will get at it.
It may be easier to set firm boundaries and say no to whatever you aren't comfortable with than during a live date. You can always shut down Zoom if you feel threatened or uncomfortable. You are in complete control.
Don't Take it Too Seriously
You aren't on a job interview, although it may seem kind of stuffy at first. The video medium will get easier to adjust to with additional dates. Just enjoy yourself, keep things light and make a list before your date of topics you want to talk about. Don't put too much pressure on yourself or the other person. This doesn't need to be a long-term relationship or "the one," it can just be for fun. Set your expectations to a realistic level, and you will be fine.
Dress comfortably and be yourself. Don't set the lights too dark. Even though mood lighting might make sense in a nice restaurant or bar, Zoom doesn't work well with low light.
Other Tips to Stay Safe
Dating is dating, and there is always a risk. Follow these steps to stay safe even when dating on Zoom.
Never give out personal information to someone you don't know well. You don't want to put yourself at risk of identity theft.

Don't leave things out in the room where someone could take a screenshot on Zoom and potentially steal information.

Don't discuss finances early in the relationship. Some scammers try to get you to offer up that information quickly so they can steal from you and move on.

Consider running a full background check using InfoTracer before that first date. That way, you will know about any marriages, divorces, criminal records, liens, bankruptcies, and more about the person you are about to date.
Use the same common sense you would dating someone in real life and have fun!