Have you heard the term web sleuth? Many people have become interested in true crime, and it's not enough to watch documentaries or listen to podcasts online. Some want to be right in the action and become a part of the investigation. That is what becoming a web sleuth is all about.
It's interesting to understand what being a web sleuth means today, the characteristics, the risks and benefits, and how you can become one yourself.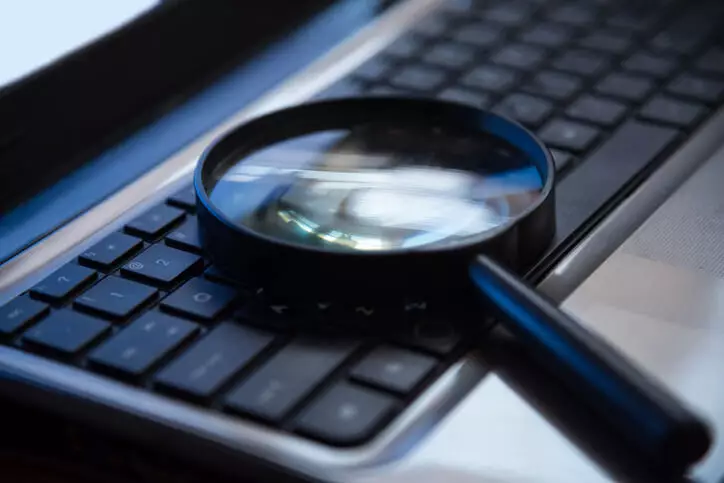 What Is Web Sleuthing?
It isn't new or surprising that many people are interested in true crime. This is why there have been TV shows, documentaries, and movies that revolve around real-life crime stories. Something is mesmerizing about finding a case and trying to crack it. It may be that people get a sense that they're helping authorities solve the crime.
A web sleuth, otherwise known as a cyber sleuth or internet sleuth, scours the internet to find information about a person, organization, or event by doing some detective work through the internet.
It, therefore, follows that web sleuthing is the act of searching the internet, doing detective work to uncover information about a person, organization, or event. Primarily, web detectives aim to help solve criminal cases that law enforcement hasn't yet cracked. These can be spooky investigations like unsolved disappearances and even murders.
How Did Web Sleuthing Start?
According to Oxygen, the original web sleuth was Todd Mathews. He started web sleuthing in the 80s, and then eventually solved a missing woman's case in late 1990.
When Mathews began his unofficial career as a web sleuth, there was no internet. Instead, he spent hours in the library pouring over newspapers, magazines, and databases. He also made dozens of calls and site visits which took a lot of time.
Once he had the internet at his disposal, Matthews cracked the case by interacting with an online community of like-minded web sleuths. He even created a website about the missing woman's case.He found an online classifieds site where he found a suspect match and brought closure to the missing woman's family. Many acknowledged his success; even law enforcement respected his work.
Web Sleuthing: Beneficial or Risky?
With the rise of web detectives, one can only wonder if they are helpful or harmful to an investigation. Here are several arguments in favor of web sleuthing and some against it.
Benefits
It's public service -40% of homicides in America go unsolved by law enforcement. That's a lot of people waiting for closure and, more importantly, justice. While the U.S. has approximately 18,000 law enforcement agencies, only 7% have special units for solving cold cases. This is where web sleuthing can play a role. Web sleuths can help police forces solve these cases, which they say they lack resources and time to solve.

It helps solve cases- The internet has a knack for gathering people with the correct information in the right place. It also helps that people who break laws in this digital age tend to display their misdeeds on the internet. For this reason, web sleuths can make helpful contributions to criminal proceedings. Web sleuths have been using the internet to uncover perpetrators of crimes.

It makes society safer- Web investigators might make criminals think twice before committing a crime. For example, In Canada, internet sleuths prevented a teen from Norfolk, England, from an arson attack at his high school. Web sleuths also ensure law offenders face the consequences of their crimes. Some of the rioters who stormed the Capitol building in 2021 had their identities publicized by web sleuths, and as a result, some lost their jobs. All in all, web sleuthing harnesses the power of centralized information to protect society
Risks
Mistakes Are Inevitable- Misinformation can damage innocent people who web sleuths identify. Using unconfirmed information from multiple sources on the internet can lead to the arrest and imprisonment of innocent people, tarnished reputations, online harassment, and much more. It's inevitable that a web sleuth somewhere will make a mistake that can ruin an innocent person's life.

It Could Be a Double-Edged Sword- While internet sleuths may be well-meaning, malicious people could use web sleuthing for vengeance instead of virtue. For example, it could spread conspiracy theories, reveal private information, or even make targeted attacks on innocent people.

Web Sleuths Don't Follow Industry Standards- Law enforcement officers must abide by a strict lawful code to comply with the legal process. This ensures that the evidence they collect will be admissible in court and that suspects' constitutional rights are protected. Web sleuths are not governed by the same rules. Some internet sleuths may collect information illegally, and some may be overzealous such that they violate confidentiality laws. Some sleuths have been known to lead online-shame campaigns of suspects or publish suspects' personal information ('doxing').
How To Become a Web or Internet Sleuth
Today, we have advanced databases that modern web investigators use to help solve cases and get to the bottom of long-forgotten mysteries. To become a skilled web detective, there are a few skills and considerations to think about.
Research Extensively -You need to back up what you're reporting. This research is more than just a Google search. You'll have to scour press releases, news stories, hidden internet discussion forums, and police scanners. You shouldn't take research lightly. This is because it deals with real-life crimes, and genuine lives could hang in the balance. In some cases, you may have to seek out information and essential documents that aren't on the web or even conduct interviews.
Protect Your Identity- Even though you may be well-intentioned, you can at times get a bad rap for your involvement as a web sleuth. You should, therefore, strive to protect your identity at all times, should things go awry. Consider getting an anonymous username.
Forget About Being Squeamish- When solving a truly gruesome crime, you'll encounter disturbing images. When investigating mysterious and horrific crimes, be prepared to see some graphic visuals.
Consider Using Paid Search Tools- Tools like Google and other search engines are a great start, but you should consider investing in digital sleuthing services. These will help you access thousands of public records, including criminal records, and industry-leading data sources that may be helpful during your sleuthing endeavors.
Scour All Digital Corners- It's vital to search the deepest reaches of the internet if you want to come out with something useful for an investigation. Try taking a geographic approach when focusing on a mystery's location to set the cadence for checking sources on the internet for local reports and potential witnesses.
Be an Amateur Reporter- Web sleuths need to know how to write well. However intriguing your discoveries as a web sleuth are, they'll gather no attention if the writing describing them is horrid. For people to consider you a reliable web sleuth, you should have the capability of translating your findings into logical content. If you struggle to express your thoughts through writing cohesively, reading more would be an excellent place to start. A writer who reads regularly has a better understanding of vocabulary and can discern between good and bad writing.
Visualize- Instead of simply considering photos, think of how the images reflect the actual person in question. Take note of features like tattoos or scars that can help you identify persons of interest.
Use Thumb Tacks and String - Like actual law enforcement detectives, all good web sleuths have a room for photos and newspapers glued to the wall. Visualization helps you see the bigger picture, put different facts together, make connections, and eventually solve cases. There's a reason detectives in movies stick things on walls when conducting an investigation. Extensive research is critical, but it can narrow your thinking.