While some celebrities may think they are above the law, the fact is many of Hollywood's finest have ended up in handcuffs. There are numerous celebrities in jail with significant criminal records; in some cases, they'll be there for quite a long time. Let's take a look at some big names who ended up behind bars, and the crimes that sealed their fate.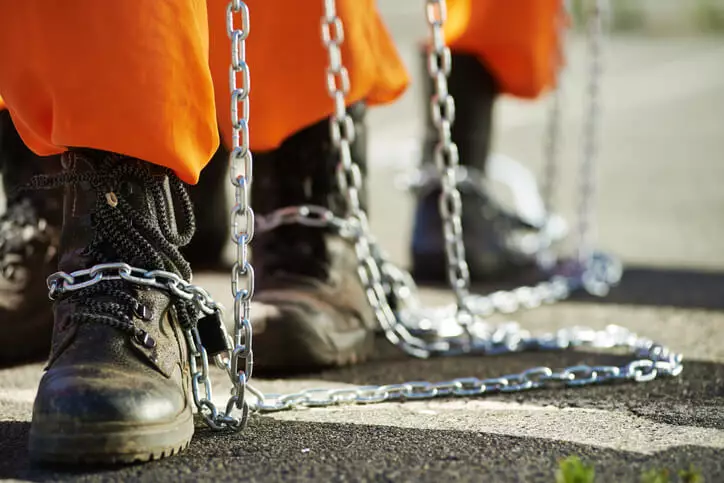 1. Suge Knight
Marion Hugh Knight Jr., better known as Suge Knight, rose to prominence during the 90's gangster rap movement. Founder of Death Row Records, he was responsible for producing massive rap stars like Dr. Dre, Snoop Dogg, and Tupac Shakur. Knight oversaw Shakur's most commercially successful album, All Eyez on Me.Shortly after, Tupac Shakur was hit by a hail of gunfire after leaving a Mike Tyson boxing match. Suge Knight was driving the vehicle and was struck in the head by shrapnel but the injury was not fatal; Tupac's injuries, unfortunately, were.
Tupac Shakur's death marked a decline in relevance for Death Row Records, and Suge Knight fell further and further into the criminal world to pay the bills. Knight was jailed several times throughout the late 90's and early 2000's for everything from parole violations to assault and robbery. While these convictions put him away temporarily, his most significant prison stint would result from an incident in 2015 that took the lives of his friend and Heavyweight Records co-founder, Terry Carter.
In January of 2015 Knight was engaged in an argument with Carter and filmmaker Cle Sloan on the set of Straight Outta Compton, the biographical drama depicting the rise and fall of famous gangsta rap group N.W.A. Witnesses claimed that Knight followed the two men from the film set to a nearby burger stand and intentionally ran them down in the parking lot. Cle Sloan suffered significant head injuries along with multiple fractures to his ankles; Terry Carter wasn't so lucky.
Knight claimed he acted in self defense, but in September of 2018 he was sentenced to 28 years in prison. He is currently incarcerated at RJ Donovan Correctional Facility in San Diego, and won't be eligible for parole until October of 2034.
2. Michael Jace
Micheal Andrew Jace was best known for his role of Officer Julien Lowe on The Shield before he made headlines in 2014 after an altercation with his then-wife turned violent. Following a domestic violence report the Los Angeles Police Department was called to Jace's Hyde Park home in southern L.A. Shortly after the report, Jace called 911 and told the operator "I shot my wife."
When the police arrived Jace's wife April was found dead from gunshot wounds and Jace confessed to the murder immediatly. In May of 2016 Jace was found guilty of second-degree murder, bolstered in large part by evidence the LAPD found after cracking April's iPhone along with Jace's voluntary confession.
The judge sentenced Jace to 40 years in prison. He is currently incarcerated at a male-only facility in Kings County, California State Prison Corcoran.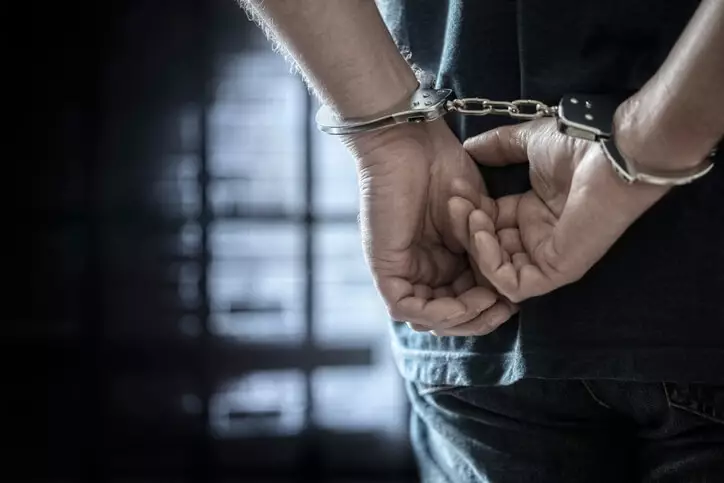 3. Jared Fogle
Jared Scott Fogle, former spokesperson for Subway Sandwiches, started to gain recognition in 1999 after an article was published in the Indiana Daily Student detailing his weight loss journey. Fogle, who claimed he had weighed as much as 425 pounds, lost 245 between 1998 and 1999 by only eating two subway sandwiches a day and taking a daily walk. An associate at Subway's Chicago-based advertising read the story and contacted Fogle about working as a spokesperson.
An advertisement was released in January of 2000 where Fogle told his weight-loss story and his use of a Subway sandwich-based diet. The initial ad turned out to be a success, and Subway aired subsequent commercials in a full campaign featuring Fogle. The Subway spokesperson traveled the United States, speaking about the benefits of a healthy diet and exercise regimen. This gig culminated in the 2008 "Tour de Pants", a speaking tour where Fogle brought along the size 62 pants he wore at the peak of his obesity. No one knew at the time but, behind the scenes, there was a very dark side to this health and fitness advocate.
The illusion began to disintegrate in 2015 when Fogle's long-time associate and Jared Foundation director Russel Taylor was arrested on charges of child explotation, possession of child pornography, and voyeurism. This sparked new interest in Fogle's 2007 controversy surrounding alleged comments he had made about middle-school aged girls.
During Russel Taylor's investigation it was discovered that he and Fogle had traded child pornography featuring children as young as six. This discovery led to a raid in July of that same year on Fogle's Indiana home, in which numerous hard drives were seized. Subway announced that same day they were severing their ties with Fogle, purging their website of all references to the former spokesperson. The FBI amassed a mountain of evidence from the raid and in November of 2015 he was sentenced to 15 years and 8 months in prison. He is currently incarcerated in a federal correctional institution (FCI Englewood) in Jefferson County, Colorado.
4. Harvey Weinstein
One of the most famous celebrity arrests, Harvey Weinstein found fame as a prolific movie producer, founding The Weinstein Company with his brother Bob Weinstein. Together they produced hundreds of films including the Academy Award-winning Shakespeare in Love. His star continued to rise until 2017, when numerous sexual abuse allegations began to fill the headlines.
By October of 2017 more than 80 women had made allegations against Weinstein, fueling the social media campaign known as #MeToo. What followed was referred to as the "Weinstein Effect": victims around the world began to share their own stories of sexual harrassment and assault. Numerous famous men around the world were outed for sexual misconduct, and the movement continues today as a way for the survivors of sexual assault to seek justice.
Weinstein was charged with multiple crimes, including third-degree rape and criminal sexual assault, and sentenced to 23 years in prison. He is currently incarcerated at Wende Correctional Facility in Erie County New York, and isn't eligible for release until November of 2039.
Fame Isn't a "Get Out of Jail" Free Card
There are many more famous people in jail, showing us all that maybe fame isn't everything. With some celebs looking at decades of incarceration, you can see that all the money and power in the world can't help if the law comes a-knocking. For those celebrities who haven't been caught yet, this list should serve as a powerful warning; you can't avoid justice forever.