Few things are quite as exciting as getting to know a potential new love interest, and we do that through dating. Online dating is very popular, but sometimes we meet naturally while out in the world or by a connection through friends. Regardless of how we date, we need to take certain precautions to stay safe because not everyone is who they appear to be.
Dangers of Online Dating
In America, almost half of the population is single and potentially looking for that perfect mate. Many begin the process through online dating. Some go to dance clubs or bars, but that can be a tricky way to find a lasting relationship. A lot of couples get together through mutual friends. There are always dangers associated with meeting a stranger.
The statistics on dating danger are alarming:
29% of women (and 10% of men) experience physical violence, rape, or stalking by a partner.

50% of one person in a couple experiences psychological aggression from the other party.

In America, each minute, 24 people become the victims of stalking, physical violence, or rape by their partner.

When partner violence occurs, 25-50% of the time, the offender has consumed alcohol.
Dating Safety Tips
Those statistics don't leave you feeling very safe and sound. Thankfully, however, you can take steps to ensure you are dating someone you can trust and that you feel safe with.
Check Them Out Online with a Background Check
Before you meet someone in person, do a thorough background check on them. You can find out a lot about someone, such as whether or not they have ever been married, if they are divorced, and paying alimony or child support. You can also see their criminal history, any sex offenses, DUIs, bankruptcies, or if they are involved in any legal battles. Using a tool like InfoTracer, you can get an entire profile of the person, including relatives, social media, arrests, warrants, driving records, assets, professional licenses, liens, and more.
Always Tell Family/Friends Where You Are
When you agree to meet someone for the first time or even after a few dates, tell someone where you are going. Make sure they have the information of the person you are meeting if something goes wrong, and they need to contact them or tell the police who you were meeting with.
Bring Your Own Vehicle
Always bring your own vehicle so you can drive there and return home yourself. Getting into a stranger's car could immediately put you in danger. Until you know them well, provide your own transportation.
Never Leave Your Food/Drink Unattended
Many horror stories begin with someone's food or drink being dosed. Keep a close eye on your food and drink, and never let anyone get a drink for you. They could slip something into it within seconds, and you would never know until it was too late.
Meet in a Crowded Public Place
Agree to meet at a crowded public place where there are a lot of other people. Although intimate settings are nice, wait until you know the person much better before trusting them to pick the location. It's always better to be safe than sorry.
Don't Drink Too Much or Become Incapacitated While on a Date
Avoid drinking too much or becoming intoxicated while on your date. Don't take any drugs offered to you; the high may not be worth the consequences later. You need to keep your wits about you to be aware of anything that seems suspicious or out of place during your date.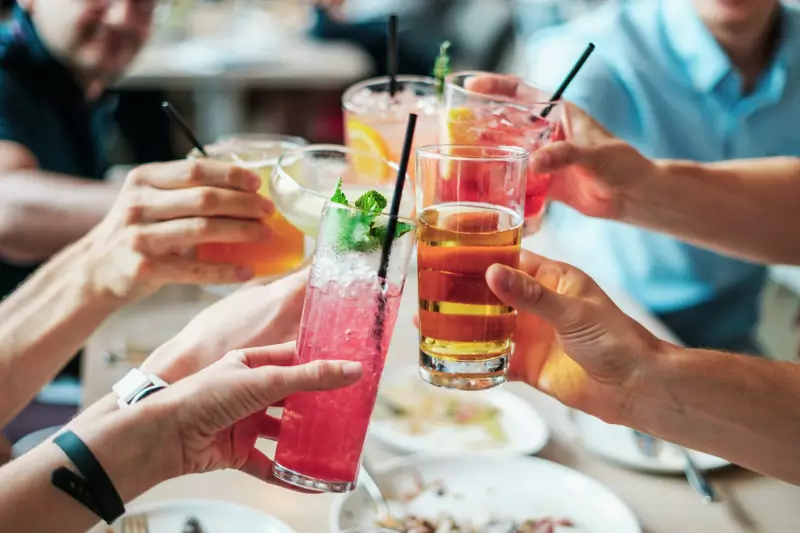 Don't Share Too Much Information Too Early
Be careful not to share too much information about where you live, your relatives' names, or any personally identifiable information. Some scammers go on dates simply to pry information about you for identity theft. Plenty of people have been scammed by catfishers. Never give out personal information, logins, or pay someone online if you do not know them extremely well.
Bring Pepper Spray
You cannot be too careful these days. Have a small container of pepper spray on you at all times, just in case. You may never need it, but if you get into trouble, it could save your life.
Use Your Common Sense
If something sounds too good to be true, let that be a warning to you that it probably is. Watch for any signs that the person you are with is not who they claim to be. If anything, "feels" off, make an excuse to get away and leave the date immediately. It's better to be seen as rude than end up in real trouble.
Dating can be wonderful if you follow some of these simple tips to stay safe while you navigate the tricky dating scene and search for your soul mate to live happily ever after.