Chances are you have heard the phrase "clean driving record," but perhaps you aren't exactly sure what it means. Continue reading to learn all about driving records, what they are, how they can affect you, and what is a clean driving record.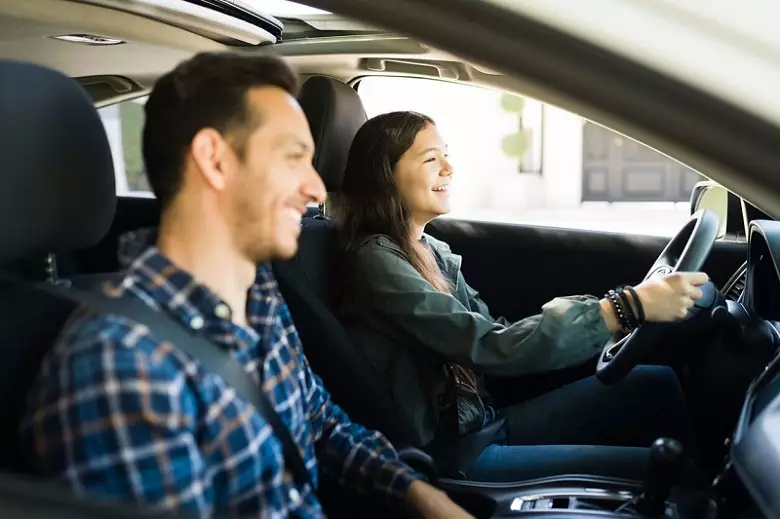 What is a Driving Record?
A driving record is a public record of your driving history. It is sometimes called a driving history, motor vehicle record (MVR), or driver report. These records contain a lot of information about your driver's license, car accidents you have gotten into, driving offenses, your license status, and any license suspension, cancellations, or revocations. Some states also keep track of driving points, and those will be on there as well.
Some things on a driving record might include:
License points.
DUIs and other serious violations like hit-and-run, DWI, and reckless driving.
Moving violations like speeding or not stopping at a stop sign.
Parking tickets and traffic tickets.
Accident history.
License class, endorsements, and restrictions.
Personal information such as name, home address, social security number, date of birth, and driver's license number.
How Can They Affect You?
Your driving record has an impact on your life, but you may not even be aware of it. When you apply for a job (especially CDL drivers), your prospective employer may perform a background check on you that includes your driving record. If employers see any severe infractions or a pattern of driving abuse on your record, you may not get the job.
If you have a poor driving record, a car insurance company may refuse to insure your vehicle, or you may have to pay much higher car insurance premiums. People with good driving records pay less for their insurance policy. In addition, people with serious driving offenses may have to carry a specific type of automobile insurance and file annual reports with the state. You may also lose your license if you have too many or any severe offenses.
Are They Public Records?
The question of public driving records is a complicated one. Although driving records are public records, they are strictly regulated by state and federal Driver Privacy Protection Act (DPPA) laws that safeguard the driver's privacy. Some records may not contain personal information. If they do, the requestor must have a "direct and tangible interest" in the record, and they may have to prove it. Not just anyone can request a copy of your driving record and see all the information, including your home address.
How Can Your Driver Record be Used Against You?
Driving records often contain personal details like your name, address, social security number, and driver's license number. If that information were to fall into the wrong hands, you could become the victim of identity theft.
How to Check Driving Records by Yourself?
There are a few ways to check your own driving record. Each state has different rules and a specific agency that issues records. Most have an online option for drivers to purchase a copy of their driving records quickly.
The laws for someone else getting a copy vary. Each state also offers a mail-in option (usually, you can download the request form online first), and you can always visit your state's DMV (department of motor vehicles) office to get a copy. You can check the DMV website to see if you can order a DMV record online. Some states allow you to order motor vehicle reports online.
You can also contact your auto insurance company. Some car insurance companies provide driving record reports for free to customers.
Another helpful way to get records is using a tool like InfoTracer that pulls all kinds of data from public records.
How to Check the DMV for Your License Status?
Most states have online portals where the driver can create an account, pay a small fee and check their own license status. You may be able to see violations and other details, but license status is almost always the default information shown. Contact your local DMV office to find out if they have an online option. Otherwise, you can usually visit in person or download a form and send it in the mail to get your license status.
How Long Does It Take to Get a Driving Record?
What is considered a clean driving record depends on the state. If the government agency in charge of driving records has an online portal, you can usually see it immediately or at least have a copy emailed to you within minutes. Otherwise, you can visit in person for same-day service or order through the mail. When ordering through the mail, it could take up to two weeks for processing.
How Long Will Violations Affect Your Car Insurance Rates?
The answer to that question is complex. It depends on the severity of your violation and the individual state laws. Typically, most minor offenses stay on your record for three to five years. With more serious crimes like a DUI, those can stay on your record for ten or more years. In some states, a DUI never comes off.
Depending on your insurance carrier, you can expect to pay at least 20-30% more on car insurance if you have a poor driving record. If you have multiple or severe offenses, you could pay up to 79% more.
What is a Clean Driving Record and How to Get Clean Driving Records?
A clean driving record is one without any traffic violations, speeding tickets, citations, at-fault accidents, or major violations.
Cleaning your driving record may not happen overnight, but it is well worth the effort.
Some ways to get a clean record include:
Contest tickets in court and get them dismissed.
Attend a defensive driving class and file your attendance with the DMV.
Pay any fines and perform any court-ordered punishments.
Contact the DMV to see if you can do anything to get points removed.
Always obey traffic laws and be more aware when you are behind the wheel so you don't amass any further moving violations.
Look into deferment or expungement for serious violations.
How to Get Points Off Your License?
Those states that use a points system usually offer drivers a way to get them removed. Usually, it is with good behavior going forward or taking a defensive driving course. Check with your local DMV to find out how to get points removed from your driving record.
How to Clear Your Driving Record?
Unfortunately, there is no way to completely clear your driving record back to its pristine state when you first got your license. However, you can work on having violations removed, expunged, or deferred so it won't affect you long-term.
Take Control of Your Driving Record to Save Money
The best way to control your driving record is first to check to see where it stands. Get a copy, review it, and address each issue so you can improve it to save money on your auto insurance. Some insurance providers give a discount if you have taken a safe driver class.
What is a Clean Driving Record? What are the Benefits?
A clean driving record is one free of any accidents, violations, infractions, suspensions, points, and revocations. The benefits are numerous. Having a clean driving record could help you get your dream job and keep your auto insurance rates low. A clean driving record also reflects your reputation, which can be crucial in various aspects of life.
You may not have considered your driving record before now, but you can see how important this vital piece of information about you is and why it is essential to have a clean driving record.