University Police Departments
Who are University Police?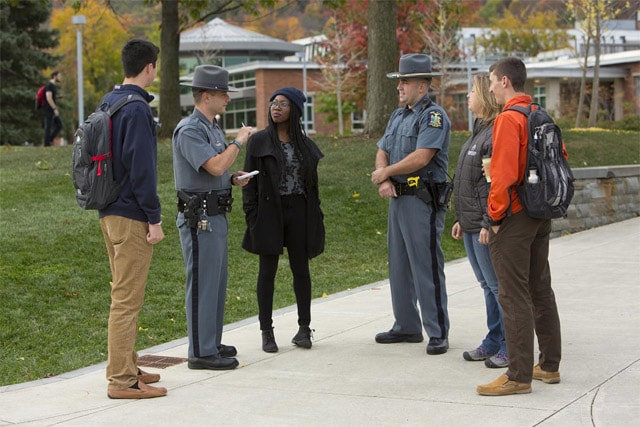 University or campus police are sworn police officers who are employed by colleges or other types of schools to protect the property, employees, students, and visitors.
Some university police are actual local police departments assigned to protect college property and people. Some can also perform the same duties as regular police officers. Those campus safety departments that are not actual police forces cannot arrest someone, investigate crime or carry firearms. These factors depend highly on the organization type and structure of the police force along with state laws.
Regarding firearms, each state regulates gun control, and some leave it up to the college to decide whether or not security guards and campus police may carry weapons to do their jobs.
Many campus police officers are recruited right out of Police Officer Standards, and Training (POST) program and they generally receive the same training as state police. Some college police units are well trained in specialty law enforcement services such as investigation, special response team (SWAT or SRT), bicycle or motorcycle patrol and community safety. Depending on funding, some university police are better equipped than local law enforcement.
Only three states in the U.S. do not have statutory provisions requiring sworn police officers to be posted at universities; they are Hawaii, Idaho, and New Hampshire. 92% of the campus police forces are self-sufficient and do not rely on local or state police for anything.
History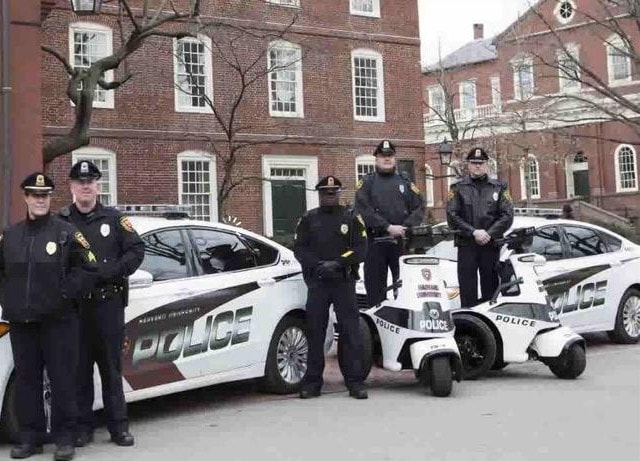 The first university police department in the U.S. was founded in 1894, at Yale University. The university recruited officers from the New Haven Police Department and formed its own Yale Campus Police Department to settle disputes and keep the peace between students and "townies".
After that, the idea of campus police declined a bit, and colleges hired retired cops to handle security. Then in the 1950s and 1960s with sit-ins, riots, and shootings, the need for actual campus police became apparent. Other colleges followed Yale's lead and trained officers to be on-site at all times to deal with these emerging issues.
Local police often had to step in and handle the more aggressive situations on campus with violence and arrests. By 1977 a law was passed requiring state-owned colleges to include campus police. As numerous campus shootings and frequent violence developed, privately owned colleges also instituted campus police forces to ensure the safety and security of students, faculty, and visitors.